Previous Speakers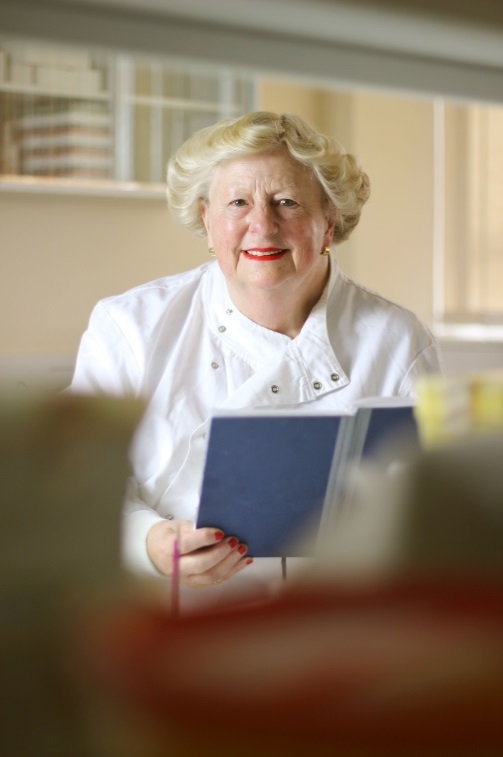 Diana Anderson
University of Bradford UK
Leroy J Lowe
Lancaster University UK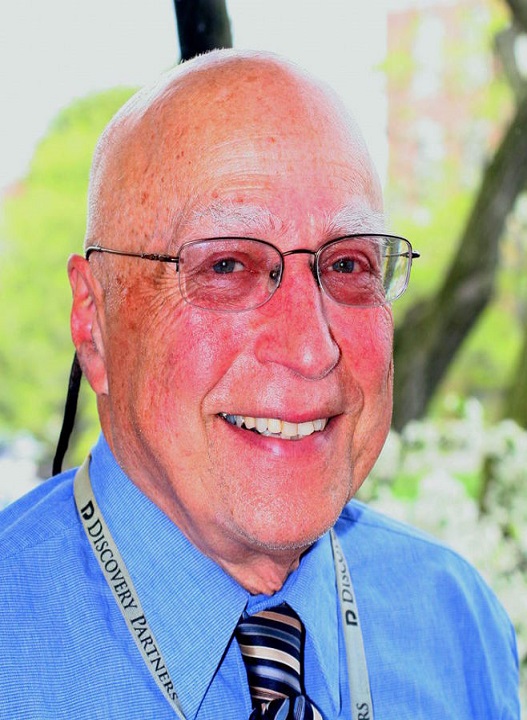 Michael Retsky
Harvard TH Chan School of Public Health USA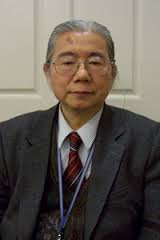 Yoshiaki Omura
New York Medical College USA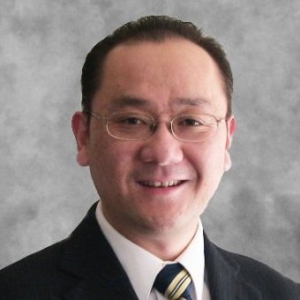 David Dongliang Ge
Apostle Inc USA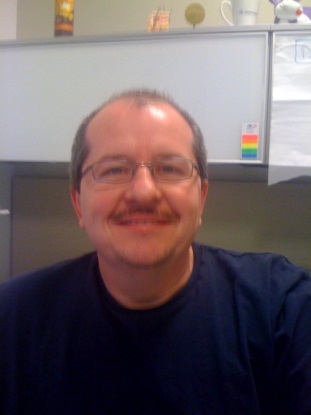 Frédéric Baribaud
Janssen R&D USA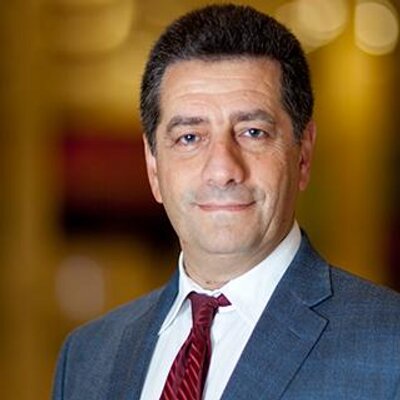 George Vasmatzis
Mayo Clinic USA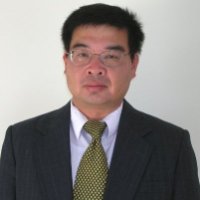 Jianhua Luo
University of Pittsburgh School of Medicine USA
Recommended Global Hematology Conferences
Asia Pacific & Middle East
Hematology 2018
Welcome Note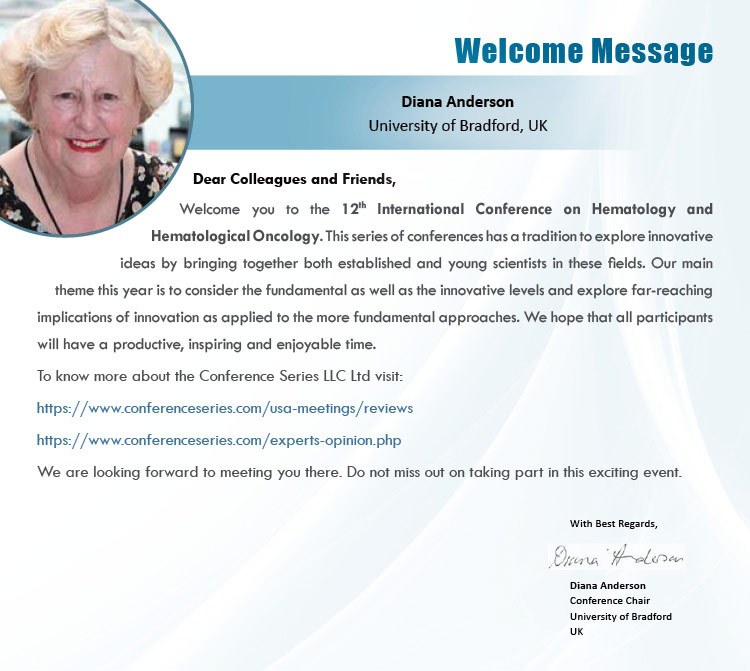 Details of Hematology 2018 in USA:
| | | |
| --- | --- | --- |
| Conference Name | Place | Date |
| Hematology 2018 | San Francisco, California, USA | October 29-30, 2018 |
Hematology 2018 will be organized by ConferenceSeries LLC Ltd which comprises of 5000+ Global Events including over 800+ Conferences, 1400+ Symposiums and 1300+Workshops on diverse Medical, Pharmaceutical, Clinical, Engineering, Science, Technology, Business and Management fields all over the globe. ConferenceSeries, through its international conferences provide an excellent opportunity for the budding scientists and young researchers by virtue of their special initiatives like Young Researcher Forum, Poster Presentation and E-poster and Live Streaming, B2B and Scientific Meetings.
Hematology 2018 will give a stimulating scientific environment and a stage for the members of the respective arena to trade thoughts, set up investigations with a coordinated effort and networking by attending the Haematology-Oncology conferences. It will be an amazing opportunity for the attendees to explore the beautiful city, San Francisco and gain knowledge, achieve insights, conflate present with future and cogitate on ideas and reality at the Haematology Meetings. To fight against hard to cure blood diseases, Hematology 2018 has taken this initiative to explore every aspects of Hematology research.
What's New?
Hematology 2018 will be organized around the theme "Advancement of Hematology and Eradication of Hematology Oncology".
Hematology 2018 is a versatile amalgamation of many interactive scientific sessions on different types of blood disorders as well as various diagnostic and therapeutic advancements in this field. It is an initiative to unite the diverse research and business communities working in this field under one roof to explore every single aspect of Hematology and Blood Diseases. Hematology 2018 welcomes the hematologists, immunologists, pathologists, oncologists, research scholars, industrial professionals and student delegates from biomedical and healthcare sectors to be a part of it.
According to studies, market value of Haematology at present is $15.13 billion. A major part of research in this field is currently being performed at the top Universities across the globe, and the investment value of Hematology conferences and the grants allotted for this research field is around $10.54 billion. Many companies are associated with the blood testing equipment along with various diagnostic instruments, hematologic drugs and other therapeutics, with the revenue generated being around $21.1 billion on an average by these companies. Besides this, various societies and research laboratories are also associated with this research field.
Target Audience
Industrial professionals from biomedical companies and healthcare sectors.
Student delegates from Academia and Research along with the industrial professionals
To register for the conference, Click on it.
To check the sessions & sub-sessions for the conference, Click on it.
Why San Francisco of all?
Perched atop hills and filled-in marshland at the entrance to one of the Pacific's largest natural harbors, San Francisco has had an outsized influence on the history of California and the United States. Officially the city and County of San Francisco, is the cultural, commercial, and financial centre of Northern California. The consolidated city-county covers an area of about 47.9 square miles (124 km2). San Francisco has a diversified service economy, with employment spread across a wide range of professional services, including financial services, tourism, and (increasingly) high technology. In 2012, approximately 25% of workers were employed in professional business services; 16% in government services; 15% in leisure and hospitality; 11% in education and health care; and 9% in financial activities.
Based on data collected from visitors, here are the top eight attractions:
· PIER 39: From amazing views and a sea of sea lions to chowder bread bowls and California wines, your visit to San Francisco starts at PIER 39. PIER 39—the most visited destination in San Francisco—offers two levels of dining, entertainment, shopping and attractions, all surrounded by unbeatable views of the city and the bay.
Sessions & Sub-sessions
Hemato-pathology or hemo-pathology is the subdivision of pathology which studies disorders of hematopoietic cells. Hematopathology is a certified subspecialty, practiced by those physicians who have finished general pathology residency (clinical, anatomic or combined). The Hemato-pathology branch distributes analytical services & specialized testing for patients with all types of hematologic disorders. The Hematopathology provides diagnostic assessment of blood, bone marrow, lymph nodes, spleen, and hematolymphoid lesions in other sites.
Hematology Conferences | Hematology Events | Hematology Meetings | USA | Europe |Asia| Middle East | 2018 | Conference Series
2. Blood Disorders: Diagnosis & Treatment
After the physical examination, for the detection of blood disorders Physician usually go for Complete blood count (CBC). This is the basic test after that to diagnose a person's blood disorder, the doctor usually must do further blood tests Once a doctor/consultant finds that something is wrong with one or more of the blood cell types, many additional tests are available for further detection of disease. Doctors can measure proportion of the different types of WBCs (white blood cells) and can also determine subtypes of these cells by assessing certain markers on the surface of the cells. Tests are performed to measure the ability of white blood cells to fight foreign body/ infection, to evaluate the functioning of blood platelets and their ability to clot and to check the contents of red blood cells to help determine the cause of anemia or why the cells are not functioning properly. Most of these tests are done on blood samples, but sometime require a bone marrow sample as well for Bone Marrow Examination. Once the problem is diagnosed Hematologists go for the appropriate treatment for particular problem. Now a days we have several methods to treat blood cancers such as Chemotherapy, Radiation therapy etc. Now a days advanced technique such as gene therapy is being used to treat Blood disorders. Researchers are attempting to search out ways that to correct the defective genes that cause Blood Disorders. Gene therapy hasn't nonetheless developed to the purpose that it's accepted treatment for Blood Disorder. However, researchers still take a look at gene therapy in clinical trials. Bone Marrow Transplantation, Hematopoietic stem cell therapy and Cord blood transplantation are new rising varieties of treatment for blood disorders.
Hematology Conferences | Hematology Events | Hematology Meetings | USA | Europe |Asia| Middle East | 2018 | Conference Series
Protein Biomarkers can be utilized as biomarkers for early location of tumors particularly utilized for the ID of bosom growth. Symptomatic Patients with suspected pancreatic malignancy will experience an underlying CT sweep to decide whether a presume mass is confined and evacuated by surgery 63% of patients will be determined to have non-resectable stage III and IV ailment and a biopsy will be attempted to affirm pancreatic disease by H&E neurotic examination. The nearness of harmful cells through pathology is exceptionally testing because of high quantities of non-malignant stromal penetrating cells and organization of chemotherapy or enrolment into a clinical trial will just start on complete finding of pancreatic disease. These will see particularly recolors neoplastic pancreatic cells would empower the pathologist to certainly analyze pancreatic tumor and hence offer suitable disease treatment to the patients. The Novel Biomarker BI-010 has been distinguished as a very delicate (98%) and particular (95%) IHC marker for pancreatic disease and CRT is looking for an accomplice to build up an IHC based test to recognize BI-010 in fine needle suction biopsies from biopsy tests.
Hematology Conferences | Hematology Events | Hematology Meetings | USA | Europe |Asia| Middle East | 2018 | Conference Series
4. Stem cell Research: Stem cells have the remarkable potential to turn into many different cell types within the body throughout formative years and growth. Additionally, in several tissues they function as a sort of internal repair system, dividing basically without any limit to replenish other cells as long as the person or animal continues to be alive. Once a stem cell divides, each newly developed cell has the potential to stay as a stem cell or become another variety of cell with a more specialised function, like a muscle cell, a red blood corpuscle, or a nerve cell. Stem-cell therapy is the use of stem cells to treat or cure a disease or condition. Bone marrow transplant is the most commonly used stem-cell therapy, however some therapies derived from umbilical cord blood also are in use. A stem cell transplant is a treatment for many forms of cancer. for instance, you might have one if you have leukaemia, myeloma, or some types of lymphoma. Doctors conjointly treat some blood diseases with stem cell transplants.some blood diseases with stem cell transplants.
· Stem Cell Therapy
· Different Types of Stem Cell
· Stem Cell Transplantation
· Tissue Regeneration
· Stem Cell Biomarkers
· Stem Cell Products
Hematology Conferences | Hematology Events | Hematology Meetings | USA | Europe |Asia| Middle East | 2018 | Conference Series
5. Hematology: Erythrocytes are also known as red blood cells which carry oxygen to the body and collect carbon dioxide from the body by the use of haemoglobin and its life span of 120 days. along the side the leucocytes helps in protecting the healthy cells because the W.B.C (leucocytes) act as the defending cells in protecting the immune system from the foreign cells. Formation of blood cellular components are called as Hematopoiesis and all the cellular blood components are derived from hematopoiesis stem cells in a healthy individual nearly 1011–1012 new blood cells are produced these help in steady peripheral circulation. If there is a increases of R.B.C in the body these causes polycythemia these can be measured through hematocrit level.
· Blood components
· Platelets and Thrombocytopenia
· Erythrocytes and Leukocytes
· Complete Blood Count and Polycythemia
· Hemoglobin and Blood Plasma
· Polymorphism and Haematopoiesis
Hematology Conferences | Hematology Events | Hematology Meetings | USA | Europe |Asia| Middle East | 2018 | Conference Series
6. Hematologic Oncology: Hematologic oncology is the branch of medicine concerned with the study, diagnosis, treatment, and prevention of diseases related to blood. Haematology includes the study of etiology. It involves treating diseases that affect the production of blood and its components, such as blood cells, haemoglobin, blood proteins, bone marrow, platelets, blood vessels, spleen, and the mechanism of coagulation. The laboratory work that goes into the study of blood is frequently performed by a medical technologist or medical laboratory scientist. Haematologists also conduct studies in oncology and work with oncologists, people who may specialize only in that field instead of both-the medical treatment of cancer. There are various disorders that people are affected by haematology. A few of these different types of blood conditions that are looked at include Anemia, Hemophilia, general blood clots, bleeding disorders, etc. As for related blood cancers such as Leukemia, myeloma, and lymphoma, these are more serious cases that need to be diagnosed- Myeloma, Myelodysplastic syndromes, Multiple Myeloma, Leukaemia, Lymphoma
· Symptoms & Prevention
· Acute and Chronic Lymphoblastic Leukemia
· Multiple Myeloma
· Hodgkin's and Non-Hodgkin's Lymphoma
· Myeloid Leukemia
· Myelodysplastic Syndromes
Hematology Conferences | Hematology Events | Hematology Meetings | USA | Europe |Asia| Middle East | 2018 | Conference Series
7. Immunohematology is referred to as blood managing an account also, is a branch of Hematology which contemplates antigen-counter acting agent responses and comparative wonders as they identify with the pathogenesis and clinical indications of blood issue. Individuals working in this field are noted to as an immuno-hematologist. Their standard obligations incorporate cross-coordinating, blood writing and immune response recognizable proof. This region is managing planning blood, blood parts and so on for transfusion and variety of more good segments for blood transfusion. Individuals may be vaccinated to RBCs due to earlier contact to RBCs of different people, as often as possible through pregnancy or transfusion.
Hematology Conferences | Hematology Events | Hematology Meetings | USA | Europe |Asia| Middle East | 2018 | Conference Series
8. Paediatric Hematology: Pediatric heamtology is branch of Hematology which deals with child or teen who are suffering from Hematologic Disorders. A pediatric hematologist/oncologist is a specialist who treats children and adolescents with blood diseases or cancer. They are specially trained to work with young patients as well as in both hematology (the study of blood) and oncology (the study of cancer) in children. Pediatric hematologist/oncologists are specially trained to treat children with blood disorders and cancer, some of which exclusively appear in the early years of life. Children are not little adults, and they should receive medical care from a physician who understands the developmental stages the human body as well as how interact with young patients. In addition, paediatric hematologists/oncologists have formal training to treat childhood forms of blood disorders and cancer. Not only do children have different blood disorders and cancers than adults but children also tolerate treatments differently than adults.
· Blood & Platelet transfusion
· Stem Cell Transplantation / Bone Marrow Transplantation
· Coagulation disorders
· Polycythemia
· Thrombocytopenia in Newborns
· Acanthocytosis
· Systemic disorders
· White/ Red cell disorders
· Anemia
· Radiation Oncology
· Cancer Infection Control
Hematology Conferences | Hematology Events | Hematology Meetings | USA | Europe |Asia| Middle East | 2018 | Conference Series
9. Bone Marrow Transplantation
Bone marrow is the springy greasy tissue in our bone which produces RBCs, WBCs and Platelets in our body. Bone marrow transfusion is the procedure of substitution of the tainted, harmed and pulverized bone marrow. It includes the transfusion of stem platelets which will create new cells and advance a new development of the marrow. Bone marrow additionally contains immature blood cells forms of stem cells known to be hematopoietic stem cells.
A bone marrow transplant replaces harmed foundational cells with new sound undifferentiated cells which will help our body in creating new WBCs RBCs and platelets to maintain a strategic distance from contaminations. Bone marrow transplant is done when one's is not sufficiently beneficial to battle infections because of ceaseless ailments.
· Autologous bone marrow transplant
· Allogeneic bone marrow transplant
Hematology Conferences | Hematology Events | Hematology Meetings | USA | Europe |Asia| Middle East | 2018 | Conference Series
10. Blood Donations/Blood Banking & Tests: Blood banking is the process that takes place in the lab to make sure that donated blood, or blood products, is safe before they are used in blood transfusions and other medical procedures. Blood banking includes typing the blood for transfusion and testing for infectious diseases.
· Typing the groups
· Screening
· Irradiation to blood cells
· Filtering the WBCs
Hematology Conferences | Hematology Events | Hematology Meetings | USA | Europe |Asia| Middle East | 2018 | Conference Series
11. Hematology Nursing: Hematology nurses are specially trained to provide nursing care for patients with blood diseases or disorders. They may also assist with blood transfusions, blood tests, research, and chemotherapy. If you go into hematology, expect to have more responsibility than other nurses, prescriptive authority, and the ability to order diagnostic lab work. Some of the more commonly-known blood diseases and disorders a Hematology nurse may encounter include: Leukemia, lymphoma, sickle cell anemia and hemophilia. Hematology nurses initiate a plan of care to manage symptoms that result from such blood problems. Hematology nursing is often closely associated with oncology nursing, and some nurses will help patients with pain management if their cancer is particularly aggressive. Hematology nurses may work with adults only or specialize in working only with children i.e. Pediatric Hematology nurses. Their responsibilities include: taking medical histories, performing examinations, starting IVs and working with physicians to diagnose various blood diseases and disorders. Hematology nurses also educate patients and their families on how to live with and manage their blood disease. They may also assist with blood transfusions, blood tests, research and chemotherapy. Advanced practice Hematology nursing have some prescriptive authority and can also order diagnostic lab work done.
· Hematology Nursing Practice
· Pediatric Hematology Nursing
· Clinical Hematology Nursing
· Surgical Hematology Nursing
· Blood Cancer Pain Management
Hematology Conferences | Hematology Events | Hematology Meetings | USA | Europe |Asia| Middle East | 2018 | Conference Series
12. Veterinary Hematology: Decisions to request Hematology tests in animals are largely based on the cost of the test versus the potential benefit of the result to the animal. A CBC is routinely done to establish a database for patient evaluation, while other Hematology tests may be done in an attempt to evaluate a specific problem. Examples of more specific hematologic tests that focus on a problem identified during the diagnostic evaluation of an animal include coagulation tests, such as prothrombin time; bone marrow biopsy and interpretation; and immunologic tests, such as the direct Coombs' test.
· Recent therapeutic and diagnostic advancements in animal Hematology Blood disorders & hematopathology in animals
· Diagnosis, treatment and cure for chronic veterinary disorders
· Cluster of Differentiation (CD) Antigens.
· The Hematopoietic System.
· Erythropoiesis.
· Hematotoxicity.
· Hemostasis
· Animal case studies & reports
· Species Specific Hematology
· Quality Control and Laboratory Techniques
Hematology Conferences | Hematology Events | Hematology Meetings | USA | Europe |Asia| Middle East | 2018 | Conference Series
13. Blood Based Products: A blood substitute is a substance used to mimic and fulfil some functions of biological blood. It aims to provide an alternative to blood transfusion, which is transferring blood or blood-based products from one person into another. Thus far, there are no well-accepted oxygen-carrying blood substitutes, which is the typical objective of a red blood cell transfusion; however, there are widely available non-blood volume expanders for cases where only volume restoration is required. These are helping doctors and surgeons avoid the risks of disease transmission and immune suppression, address the chronic blood donor shortage, and address the concerns of Jehovah's Witnesses and others who have religious objections to receiving transfused blood. Pathogen reduction using riboflavin and UV light is a method by which infectious pathogens in blood for transfusion are inactivated by adding riboflavin and irradiating with UV light. This method reduces the infectious levels of disease-causing agents that may be found in donated blood components, while still maintaining good quality blood components for transfusion. This type of approach to increase blood safety is also known as "pathogen inactivation" in the industry. An artificial cell or minimal cell is an engineered particle that mimics one or many functions of a biological cell. The term does not refer to a specific physical entity, but rather to the idea that certain functions or structures of biological cells can be replaced or supplemented with a synthetic entity. Often, artificial cells are biological or polymeric membranes which enclose biologically active materials. As such, nanoparticles, liposomes, polymersomes, microcapsules and a number of other particles have qualified as artificial cells. Manufacturing of semi synthetic products of drugs are known as therapeutic biological products. Anticoagulants (antithrombics) are a class of drugs that work to prevent the coagulation (clotting) of blood. Such substances occur naturally in leeches and blood-sucking insects.
· Pathogen Reduction Technologies
· Latest Treatment Strategies and Technologies
· Artificial blood
· Bio-Engineered Red Blood Cell Production
· Therapeutic Biological Product
· Oral Anticoagulants
Hematology conferences, meetings and events 2018 will bring hematologists and oncologist from America, Europe, Asia and Middle East to discuss the theme "Advancement of Hematology and Eradication of Hematology Oncology"
15. Transfusion Medicine and Haematology Research: Lymphatic diseases this is a type of cancer of the lymphatic system. It can start almost any where in the body. It's believed to be caused by HIV, Epstein-Barr Syndrome, age and family history. Symptoms include weight loss, fever, swollen lymph nodes, night sweats, itchy skin, fatigue, chest pain, coughing and/or trouble swallowing. The lymphatic system is part of the circulatory system, comprising a network of lymphatic vessels that carry a clear fluid called lymph directionally towards the heart. The lymphatic system was first described in the seventeenth century independently by Olaus Rudbeck and Thomas Bartholin. Unlike the cardiovascular system, the lymphatic system is not a closed system. The human circulatory system processes an average of 20 litres of blood per day through capillary filtration which removes plasma while leaving the blood cells. Roughly 17 litres of the filtered plasma get reabsorbed directly into the blood vessels, while the remaining 3 litres are left behind in the interstitial fluid. One of the main functions of the lymph system is to provide an accessory return route to the blood for the surplus 3 litres. Lymphatic diseases are of Non-Hodgkin's Lymphoma, Hodgkins. The thymus is a specialized primary lymphoid organ of the immune system. Within the thymus, T cells or T lymphocytes mature. T cells are critical to the adaptive immune system, where the body adapts specifically to foreign invaders. One of the examples of lymph node development. Formation of lymph node into the tumor which leads to cancer called oncology.
· Transmission of Diseases and Infection Via Blood Transfusion
· HIV and Blood Safety
· Graft-Versus-Host Diseases
· Blood Transfusion and Allergic Reaction
· Acute Immune Hemolytic Reaction
· Bacterial and Other Infections
· In-Vitro Models of Transfusion
Hematology conferences, meetings and events 2018 will bring hematologists and oncologist from America, Europe, Asia and Middle East to discuss the theme "Advancement of Hematology and Eradication of Hematology Oncology"
16. New Drug Discovery in Hematology: Advancing novel therapeutic agents for the treatment of malignancy into the marketplace is an increasingly costly and lengthy process. As such, new strategies for drug discovery are needed. Drug repurposing represents an opportunity to rapidly advance new therapeutic strategies into clinical trials at a relatively low cost. Known on-patent or off-patent drugs with unrecognized anticancer activity can be rapidly advanced into clinical testing for this new indication by leveraging their known pharmacology, pharmacokinetics, and toxicology. Using this approach, academic groups can participate in the drug discovery field and smaller biotechnology companies can "de-risk" early-stage drug discovery projects. Here, several scientific approaches used to identify drug repurposing opportunities are highlighted, with a focus on hematologic malignancies. In addition, a discussion of the regulatory issues that are unique to drug repurposing and how they impact developing old drugs for new indications is included. Finally, the mechanisms to enhance drug repurposing through increased collaborations between academia, industry, and non-profit charitable organizations are discussed.
· Non-Hodgkin Lymphoma
· Hematopoietic Cells Mobilization
· multiple myeloma
· Patient-reported outcomes in drug development
· De novo drug discovery
· Drug Repurposing
· population outcomes
· Clinical trials
· Future directions and conclusions
Hematology conferences, meetings and events 2018 will bring hematologists and oncologist from America, Europe, Asia and Middle East to discuss the theme "Advancement of Hematology and Eradication of Hematology Oncology"
17. Case reports and Epidemiology of Hematology & Hem-Oncology: A case report is usually considered a kind of anecdotal proof. Given their intrinsic method limitations, including absence of statistical sampling, case reports are placed at the foot of the hierarchy of clinical proof, beside case series. However, Hematology case reports do have genuinely helpful roles in medical research and evidence-based drugs. Specifically, they need facilitated recognition of recent diseases and adverse effects of treatments. For instance, recognition of the link between administration of teratogen to mothers and malformations in their babies was suggested by the report of a specific case. Case reports have a task in pharmacovigilance. They will additionally facilitate understand the clinical spectrum of rare diseases, moreover as uncommon presentations of common diseases. They can facilitate generate study hypotheses, as well as plausible mechanisms of disease. Case reports might also have a task to play in guiding the personalization of treatments in clinical follow.
Hematology conferences, meetings and events 2018 will bring hematologists and oncologist from America, Europe, Asia and Middle East to discuss the theme "Advancement of Hematology and Eradication of Hematology Oncology"
18. Entrepreneurs Investment Meet: Hematology 2018 aims to bring all existing and budding entrepreneurs to share experiences and present new innovations and challenges in Blood disorder community. Each year, over a million companies are started in the world with about 5-10 of them classified as high technology companies. Turning ideas into business is tricky and the opportunity recognition is the most important stage for establishment of new venture. This two day event will showcase talks, posters from renowned speakers addressing all the new challenges and advancement in the field of Hemophilia and Blood disorder. This session will include cutting edge Blood disorder research to highlight the advancement in the medical field.
Hematology conferences, meetings and events 2018 will bring hematologists and oncologist from America, Europe, Asia and Middle East to discuss the theme "Advancement of Hematology and Eradication of Hematology Oncology"
19. Molecular Typing for Blood
Blood group antigens are polymorphic residues of protein or carbohydrate on the red cell surface. They can provoke an antibody response in individuals who lack them, and some antibodies can lead to hemolytic transfusion reaction or hemolytic disease of the fetus/newborn. Researchers have identified the molecular basis of many red cell blood group antigens, and an actively maintained database currently lists over 1,600 alleles of 44 genes. This mini-review describes the major applications of the explosion of knowledge in blood group genetics to the practice of blood banking and transfusion medicine.
Fetal typing:Typing of fetuses, usually for D, but also K, C, c or E, of alloimmunised women, to assess whether the fetus is at risk of haemolytic disease of the fetus and newborn (HDFN). The DNA source is cell-free fetal DNA in the mother's plasma. In the future this technology may be applied to all D negative pregnant women to determine their requirement for antenatal anti-D prophylaxis.
Transfused patients: Typing of multiply transfused patients, where serological testing cannot be used because of the presence of transfused red cells.
Immunoglobulin-coated red cells: Typing of red cells giving a positive direct anti-globulin test (DAT), usually in patients with autoimmune hemolytic anemia, to help in the identification of underlying alloantibodies.
Determining Rh variants: Molecular methods are used for identifying Rh variants, especially the weak and partial variants of D, to assist in the provision of the most suitable blood for transfusion.
Confirmation of D negative: Detection of RHD in an apparently D negative donor could signal very weak D expression, which could immunize a D negative patient.
RHD zygosity: Quantitative PCR can reveal whether a D positive person is homozygous or hemizygous for RHD. This cannot be done by serological methods. Testing fathers of fetuses at risk of HDFN provides limited information on the D type of the fetus.
Testing when suitable reagents are not available: Molecular methods can replace serological methods when suitable serological reagents are unreliable or not available, e.g. Dombrock typing of donors.
Supporting the serological reference laboratory: Molecular methods are valuable for supporting the serological reference laboratory in sorting out difficult problems.
20. Organ Specific Cancer
Cancer is one among the leading causes of death all over the world. Organ Specific Cancers are cancers which are named based on the location of cancer in the body organ. There are different types of cancers affecting different organs of the body, some of them are Head and Neck Cancer, Brain cancer, Lung cancer, Oral cancer, Liver cancer, Breast cancer, Prostate cancer, Gastric cancer, Pancreatic cancer, Kidney (Renal Cell) cancer, Leukemia and many more. These are the different types of cancers that come under the category of Organ Specific Cancer. Cancers of the brain are the consequence of abnormal growth of cells in the brain which leads to brain cancer. The most common cancer of the head and neck is Oral squamous cell carcinomas (OSCCs), which accounts for over 300,000 new cancer cases worldwide annually. Hepatocellular carcinoma (HCC) is the sixth most common cancer and the third commonest cause of cancer mortality in the world. Lung, prostate, colon, rectum, stomach and liver are the most common sites that are affected by cancer in men. The most common sites that are affected by cancer in women are breast, colon, rectum, lung, cervix and stomach.
Gynaecologic Cancers
Urological Cancers
Head and Neck Cancer
Tumors
Skin Cancer
Blood Cancer
Pancreatic and Colorectal Cancer
Brain Cancer
Oral Cancer
Liver Cancer
Lung Cancer
Prostate cancer
Gastrointestinal Cancer
Breast Cancer
Genitourinary Cancer
21. Medical Oncology:
Medical Oncology is the type of cancer treatment where drugs are used to destroy cancer cells. Medical Oncologist's purpose is to deliver the best outcome for cancer patients providing palliative care. Chemotherapy uses anti-cancer drug stopping the growth of cancer cells. It also harms the cells which are healthy such as those that line the mouth and intestines. Side effects generally occur while dispensing Chemotherapy. So neoadjuvant therapy can be given before surgery to reduce the risks. Clinical Oncology is the sort of Cancer treatment in which doctors use Chemotherapy as well as Radiotherapy to treat patients. Technologies are nowadays developing rapidly in the field of Clinical Oncology, for example: some tumours can be treated with highly sophisticated external beam radiation therapy such as Proton beam therapy.
Radiotherapy and Chemotherapy
Malignant Tumours
Cancer Diagnosis
Clinical Trials
***********************************************************************************************************
***********************************************************************************************************
Market Analysis
Summary
Hematology, also spelled haematology, is the branch of medicine concerned with the study of the cause, diagnosis, treatment, and prevention of diseases related to blood. It involves treating diseases which affect the production of blood and its components, such as blood cells, haemoglobin, blood proteins, bone marrow, platelets, blood vessels, spleen, and the mechanism of coagulation. This conference will witness a conglomeration of various arenas in Hematology and Oncology as it involves a vast range of medical streams within it, this conference will be an excellent platform for interdisciplinary interactions, to exchange and share knowledge under a single roof.
The Organizing Committee is gearing up for an exciting and informative conference program including plenary lectures, symposia, workshops on a variety of topics, poster presentations and various programs for participants from all over the world. We invite you to join us at the Hematology 2018, where you will be sure to have a meaningful experience with scholars from around the world.
For more details please visit: https://hematology.conferenceseries.com/
Importance & Scope:
Hematology 2018, San Francisco, California, USA is expected to offer the best platform for the expertise to the researchers, students and business delegates with its well organized scientific program covering every minute detail about Hematology and blood diseases, from the basic causes behind blood diseases to the latest trends in diagnostic and treatment of blood diseases. This international event is an effort to find a weapon against chronic disorders like blood cancer, sickle cell anaemia, haemophilia, lymphoma and myeloma and to discuss the role of immunoglobulin in blood, antibody and antigen reactions, the red blood cell and the immunological properties of blood which gives a better insight into the associated causes and disease profile.
ConferenceSeries LLC Ltd welcomes all the hematologists, immunologists, pathologists, oncologists, research scholars, industrial professionals and student delegates from biomedical and healthcare sectors to be a part of the esteemed Hematology 2018. Advanced Diagnostic and therapeutic equipment along with the novel drugs for the blood diseases and malady are an integral part of the Hematology research, hence it will be an excellent amalgamation of academia and industry as it involves every aspects of empirical and conceptual thinking in exploring new dimensions in this field. It is open to all types of research methodologies both from academia and industry.
A Unique Opportunity for Advertisers and Sponsors at this International event
https://hematology.conferenceseries.com/
Associations in USA
Surburban Hematology & oncology associations
Platelet association of Hematology
Pedimont Cancer association for Hematology
Associations of VA Hematology & Oncology
Charleston association for Hematology & Oncology
Atlanta Cancer association for Hematology
Georgia Cancer association for Hematology
Winship Cancer association
Childhood Cancer association
Michigan society of Hematology
ASH Education program on Hematology
Hematology Oncology society of Ohio
International society for Experimental Hematology
The Division of Hematology & Oncology
International society for Laboratory Hematology
Medical college for Wisconsin Hematology & Oncology
The British Committee for Hematology & Oncology
International society for Thrombosis & Hemostasis
Pan-European and International Partners of Hematology
The Leukemia & Lymphoma Society
Children's Healthcare of Atlanta
American Diabetes Association
American Society of Hematology
American Association of Blood Banks
American Cancer Society
Associations Worldwide
United Kingdom Thalassemia Society
British Society for Haematology
Life South Community Blood Centers
Shepard Community Blood Center
Southeastern Community Blood Center
Centers for Disease Control and Prevention
World congress of the International society of Hematology
International society of Hematology
World federation of Hemophilia
European Hematology Associations
XXXV World congress of the International Society
33rd International Society of Hematology
XXXI World congress of the International society of Hematology
Malaysian society of Hematology
Armenian associations of Hematology & Oncology
Japanese society of Hematology
Universities in USA
American Intercontinental University
Clark Atlanta University
Emory University
Devry University
Georgia institute University
Georgia state University
Interdenominational Theological University
John Marshall University
Mercer University
Morehouse University
American National University
Art Institute University
Atlanta Metropolitan University
Bauder University
Chamberlain University
Herzing University
Morehouse University
Morris Brown University
Sarvannah University
The Salvation Army Evangeline Booth
Emory University School of Medicine
Morehouse School of Medicine
Mercer University School of Medicine
Georgia Regents University Medical College of Georgia
Harvard University
University of Michigan
Yale University
Stanford University
Maryland Marlene University
Stewart Greene Baum University
Arizona University
Alabama University
Cincinnati University
Thomas Jefferson University
Colorado University
Vermont University
Feinberg University
Chicago University
University of California & San Francisco
University of Southern California
University of IIIinois
Universities Worldwide
University of Oxford
The University of Melbourne
University of Glasgow
Fudan University
Shanghai Jiao Tong University
European School of Hematology
The University of Tokyo
Osaka University
University of Bari
Stanford University
University of Minnesota
University of Albert
University of Nebraska
University of IOWA CARVER
University of Pennsylvania
Southwestern University
University of Pittsburgh
Northwest University of Finberg
University of Helsinki
University of Penn Medicine
University of Wisconsin-Madison
University of Irvine
Companies in USA
Johnson & Johnson -
Pfizer
Merck
Eli Lilly & Co
Abbott Laboratories
Sanofi
Amgen
Actavis
Bristol-Myers Squibb
Biogen Idec
Abbvie
Advaxis
Alcon
Anavex life science
Avax Technologies
Amico Laboratories
Boehringer-Ingelheim
Hovione
Companies Worldwide:
Horiba
SFRI
Dymind biotech
Accubiotech ltd
Perlong medical
Ratyo
Prokan
Heska
Mindray
Abbott diagnostic
IDEXX laboratories
Nihon Khonden
ERBA
BECKMAN diagnostic
SIEMENS
Human diagnostics
QBC Diagnostics
Diatron groups
Boule
URIT
Hospitals in USA
Childerns health care
Gardy memorial
Atlanta medical center
Emory hospital
Select specality
Kindered
Atlanta central mediacl research
Hillside
Laurel medical
Piedmont Atlanta hospital
Shepherd
South Fulton mediacl
Welsely woods geriatic
Deklab medical
Anchor
Ridgeview
Northside hospital
Presbyterian Hospital
Johns Hopikan
Dana-Farber
Brigham
Stanford
Massachusetts
Keck
Barnes-Jewish
Jefferson's
Mayo Clinic
Chicago
Vijaya group
Sheba medical
Cleveland clinic
Icahn
Hospitals in Worldwide
Leiden University Medical Center
Royal Cancer Hospital
King's College Hospital
Clatterbridge Center for Oncology
Northampton General Hospital
Cambridge University Hospitals
University Hospital Southhampton
Central Manchester University Hospitals
Southend University Hospital
Kingston Hospitals
Bradford Hospital
Institute of Oncology, Ljubljana
Institut Gustave Roussy, Paris
Paterson Institute On Cancer Research,UK
Christie Hospitals
Wellington Hospital
Imperial College Hospital
Curie Institute
The Royal Marsden Hospital in London, England
Glance at Market of Hematology & Oncology
According to market study, market value of Hematology at present is $15.13 billion. A major part of research is taking place at the top Universities across the globe, the grants allotted for this research field is around $10.54 billion. Many companies are associated with the blood testing equipment along with various diagnostic instruments, hematologic drugs and other therapeutics, the revenue generated is around $21.1 billion on average by these companies. Besides this, various societies and research laboratories are also associated with this research field. More than 40% research work on Hematology is going on in USA, as around 176 Universities in USA are working in this field, along with 24 Societies, besides which there are almost 40 companies in USA which deals with diagnostic and testing equipments. Market value of Hematology at present in USA is $3.13 billion, university grants allotted by government are about $2.10 billion and average revenue generated by the industries in USA is $8.1billion. The global hematology market is divided into hematology products and hematology services. The hematology products segment holds the largest share of the hematology market in 2017. It is also expected to grow at the highest growth rate within the next five years, owing to the increasing development of new hematology reagents. In addition, based on the end-users, the global hematology market has been segmented into commercial organizations, stand-alone hospitals, research institutes and clinical testing laboratories. The clinical testing laboratories hold the largest share of the Hematology market in 2017.
Sponsors & Exhibitors
Why to sponsor or exhibit in Hematology 2018?
Conference Series Ltd has always provided its sponsoring and exhibiting companies with a varied selection of advertising and sponsorship opportunities. Hematology 2018 Sponsors & Exhibitors have several opportunities to enhance their visibility, while consequently obtaining a great return in terms of marketing matches – and that is particularly true for the forthcoming edition. A brand fresh logo and pay-off, a recently refreshed website, lots of exciting news in terms of advertising and communication tool and openings. Just let your company take advantage of the many Hematological & Oncological advertising solutions…including the following:
Ø An expanding workshop, both as far as support by agents and showing organizations are considered and their general prominence. Numbers are very noteworthy, as those of Active Participants, Total Participants and Exhibitors are always expanding.
Ø A continuously evolving, high-quality scientific program, including commitments from global driving specialists and furnishing our members with creative, up and coming examines and news on the most critical themes in the field of heart surgery, cardiology and arrhythmology – and offering a few potential outcomes with Hematology 2018long-lasting top picks, for example, Satellite Symposia and Luncheon Panels, nd introducing our brand new E-learning/Distance Learning sessions
Ø A strategically planned participation to all the most vital field gatherings and congresses: from USA to Asia, and all over Europe… yes, we're going all around!
Ø An amazing opportunity to achieve a wide, worldwide group of onlookers, highlighting members originating from a remarkable 68 nations everywhere throughout the world – that signifies an extraordinary, remunerating potential as far as promoting and correspondence is concerned.
Ø A unique emotional value given to our S and E's brands by intentionally outlined and anticipated MERCHANDISE – got any extraordinary need to advance your image and picture? Simply ask us, you'll be astonished by the high customization of our offer!
Ø A prestigious congress venue, offering a few unique chances to enhance your company's communicative power showing on the most fundamental level Hematology 2017 has dependably been an exceptionally fulfilling, and it will positively resemble that in 2018.
We really look forward to giving you all the detailed information you need to make your company's participation to Hematology 2018 a remarkable one!
Past Conference Report
Hematology 2017
The 11th International Conference on Hematology & Hematological Oncology was held at Las Vegas during November 8-9, 2017.
The conference focused on Hematology & Hematological oncology studies with the theme "Fight with Blood cancer: There is a lifesaver in you". The meeting involved a gamut of comprehensive discussions on novel subjects like Hematology, Hematologic Oncology, Blood Disorders, and Blood Disorders: Treatment and diagnosis, Immunology, Blood Transplantation, Stem Research,Various Aspects of Hematology, Blood Based Products, Hematology and Nursing, Veterinary Hematology, Hematology and Pharma industry, New Drug Discovery in Hematology, Hematology : Case Report and Entrepreneurs Investment Meet
The conference was embarked with an opening ceremony followed by Keynote sessions and then by a series of lectures delivered by both Honourable Guests and Members of the Keynote forum. The adepts who promulgated the theme with their exquisite talk were:
Knox Van Dyke - West Virginia University Medical School, USA
Sikander Ailawadhi - Mayo Clinic, USA
Shimin Hu - The University of Texas MD Anderson Cancer Centre, USA
David Scott - Uniformed Services University of Health Sciences, USA
Nova Thomas John - Hartford Hospital, USA
Conference Series Ltd. offers their heartfelt appreciation to the Organizing Committee Members, dexterous of field, various outside experts, company representatives and is obliged to other eminent personalities who interlaced this event by Conference Series Ltd. and supported the conference in every aspect, without which the conference would not have been possible. Your reunion is our inspiration; keeping this motto in mind and having witnessed the triumph of Hematology 2017, Conference Series Ltd. would like to announce the commencement of the "12th International Conference on Hematology & Hematological Oncology" to be held during October 29-30, 2018 in San Francisco, USA. We welcome all the eminent researchers, students and delegate participants to take part in this upcoming conference to witness invaluable scientific discussions and contribute to the future innovations in the field of Hematology & Hematological Oncology.
Let us meet again @ Hematology 2018!
Past Reports
Gallery
To Collaborate Scientific Professionals around the World
Conference Date October 29-30, 2018
For Sponsors & Exhibitors
Supported By
All accepted abstracts will be published in respective Conference Series LLC LTD International Journals.
Abstracts will be provided with Digital Object Identifier by